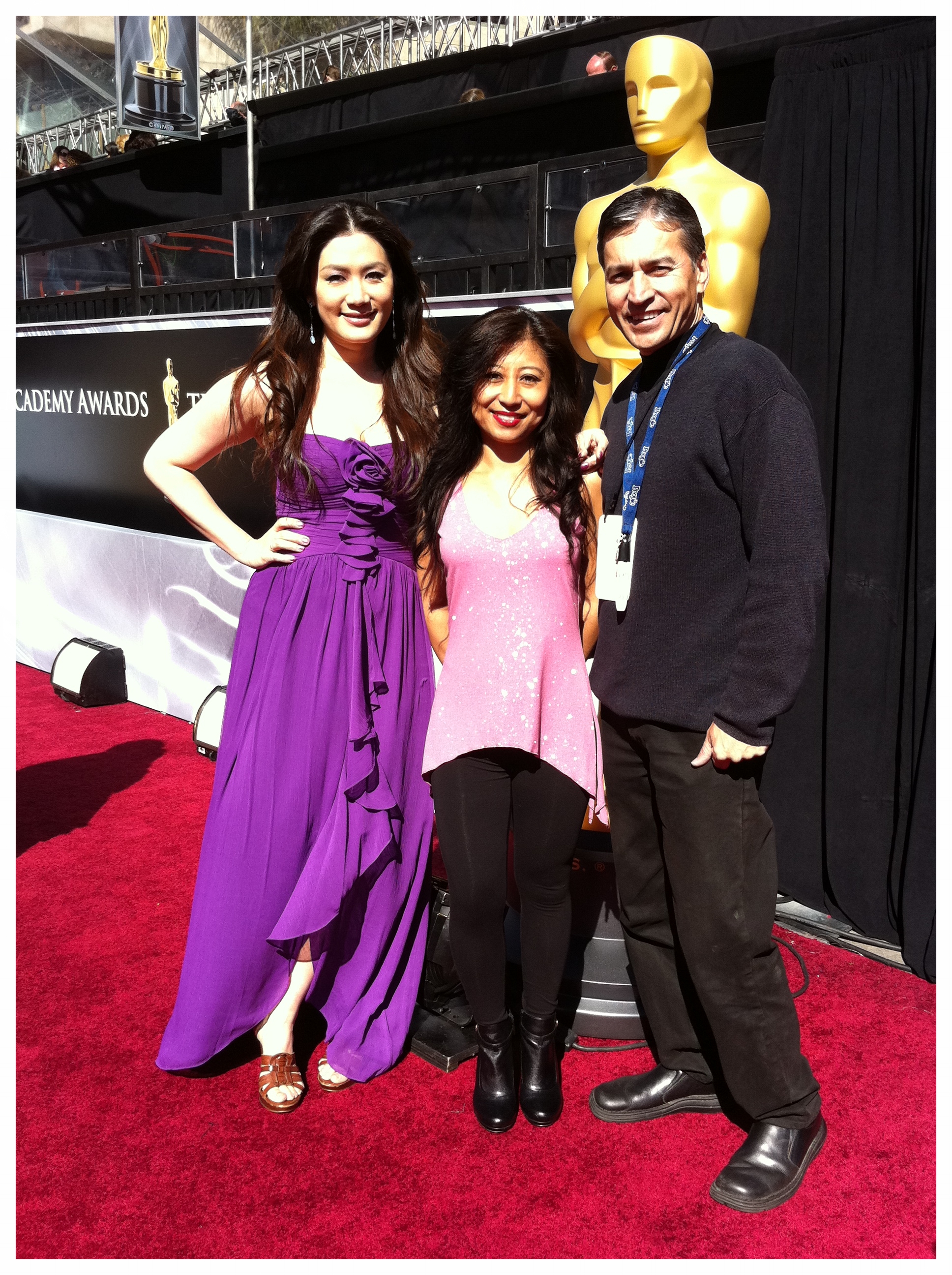 Part One Interview with Filipina Filmmaker, Director/Producer/Writer Diane Paragas, Producer Cecilia Mejia and actress Princess Punzalan. They discuss being the first Filipinx film to be an opening film for the Los Angeles Asian Pacific American Film Festival this past May 2019, why they decided to be a part of the film, working with Eva Noblezada and Lea Salonga.
Executive Producers, Hosts, and Social Media Influencers chat about their 1st season of their show, "Two Besties Together" aka TBT and their recently released summer hit song, "Summer Vibes" Check out their past shows on youtube @twobestiestogether
Kat Iniba visits Evan Angelo's Gelateria & Coffee Bar in Carson, California to check out their unique and handcrafted gelatos, brick oven pizzas, coffee, and more.
Music Producer, Rapper and Marine Corp veteran Bagyo talks about his music career and his battle with 2 cancers (Multiple Myeloma and Nasopharyngeal Carcinoma) which was discovered to be linked to his time in Iraq.

Kat Iniba's coverage of Identity LA 2018 - a celebration for Asian American and Pacific Islander Heritage month, which was hosted by ISA - Far East Movement and Wong Fu Productions. Honorees included - Cassey Ho (Blogilates/Pop Pilates), Kristah Suh (The Pussyhat Project), Grammy winner Jonathan Yip, the Asian Pacific Islander Forward Movement, and Director Jon M Chu (Crazy Rich Asians, GI Joe Retaliation, Justin Bieber, Step Up 2, Now You See Me 2). Musical highlights by Ruby Ibarra, G Yamazawa, Jay Park and headliner, Mike Shinoda. Special Performance by Mike Shinoda (and fans) at the end of the segment.
Kat Iniba covers the 2018 FilAms Got Talent: Dance Edition at the Southbay Pavilion. Brought together by the Filipino American Chamber of Commerce Southbay Los Angeles Area. Dance Crew winners: 1st place - Crew Cynosure 2nd place - Hit-List 3rd place - Kindreds of Carson Interviews with Kindreds of Carson and Crew Cynosure. Special Performance by JNS (Junior New Systems) America's Got Talent Semi-finalists Music by http://www.bensounds.com

"Generation Now" clips with Kat Iniba
2017 interview with Executive Producer and Lead Actor Daniel Wu who stars as "Sunny" and actor Aramis Knight who plays "M.K." in AMC's martial arts drama, "Into the Badlands". Find out what to expect in the 2nd season of the AMC martial arts drama including new characters, more intense fighting sequences and captivating storylines.
---
Kat Iniba chats with singer-songwriter Dia Frampton to talk about her upcoming album Bruises, which explores the ups and downs of life. The record, which is available March 3, aims to deliver the message that we are not alone, and everyone has their own story and struggles.
---
Actor Tzi Ma ("Rush Hour," "The Lady Killers," FOX's "24," AMC's "Hell on Wheels," ABC's "Once Upon a Time") stops by the Generation Now studio to chat with Kat Iniba about his role in Paramount's alien-contact feature Arrival, which stars Amy Adams, Jeremy Renner and Forest Whitaker. He plays the pivotal role of 'General Shang' (AKA: "Big Domino") in the film. Ma will also join Season 2 of Amazon's The Man in the High Castle, and will also reprise his role as 'The Dragon' in the sixth season of ABC's Once Upon a Time.
"Halo Halo with Kat Iniba" clips